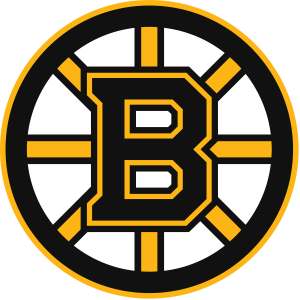 Boston Bruins (1) vs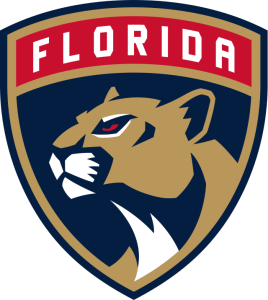 Florida Panthers (8):
Series Price: Boston -335 vs Florida +270
Series thoughts:
Playing Boston to win is going to be very tough unless you parlay them. Game 1 opened up at -240 and I think it's too much. The books know Boston is most likely going to win this series and if Florida does, it would be in seven games. They want Boston to be unbettable. What gives me some hope for Florida is how high scoring this series should be. Linus Ullmark is going to be the biggest factor for the Bruins this series. Ullmark will be starting in his second playoff series after getting pulled last season against Carolina. In two games last year, Ullmark gave up four goals in each of the first two games putting Boston down 2-0 in the series on the road. In two regular season games against Florida, he's given up three goals each game. Boston was able to win both of those games for him, but this is how I expect this series to go. There will be few bets I play this series but we will be targeting overs. There shouldn't be any other money lines drastic enough to need to parlay the Bruins with, but they will be a team you can include in them for yourself. My goal will be a max bet on the series over, and playing the game by game overs. Alex Lyon has been the goalie of choice for the Panthers for the final three weeks of the season, but he is not the caliber of goaltender you want going into a playoff series against Boston, let alone anyone in my opinion. There is a reason Lyon has never been a starter in the NHL over his five year career and only has 31 starts since being drafted by the Flyers. If Florida thinks this is who will lead them out of this series, they're crazy. Sergei Bobrovsky should see the starters crease by game 3 at worst and see him stealing one of those games, most likely game 3. That would set him up for a game 5 steal on the road giving Florida the two wins I think they need to cash the over 5.5 games played in the series bet. The over 5.5 games played in the series comes in at -115 and I think the juice of -115 gives us enough room to play this as a three unit bet. The Panthers have scored 15 goals over four games against Boston this year and Matthew Tkachuk has earned himself some MVP votes with the year he put up offensively so I would not consider them completely dead. Game one will be telling for Florida because if they can manage to get to Boston and Ullmark in game 1, their losses will most likely come from their goaltending. If we see the high scoring game 1 I am expecting, our series bet is a full go and we may be able to add more to it after Boston wins game 1. This Florida team has not been the same high flying come back winning team it was last year, and not to beat it with a dead horse, it's due to the Huberdeau/Weegar trade for Tkachuk. The Panthers got hot at the right time, but they didn't have much competition to compete with to snag a wild card spot. They were competing with Buffalo, Pittsburgh, and the Islanders (who I think were the best team of the four). The Panthers and Islanders are both dark horses in this playoffs and both have matchups in the first round that can allow them to go on a deep run. Florida does NOT need to win game 1 to have a chance in this series, but they NEED to get to Ullmark in it. They can lose this game 5-3 to start and still have a lot of momentum to come out of it. Home ice is pretty important in the NHL especially during the playoffs and all Florida needs to know is that they can compete with Boston in the first two games. I expect them to go down 2-0 to start, like I said which would get Lyon out of the net, so if Sergei Bobrovsky can come in and play Vezina like he is capable of, Florida can pose a serious threat to this Boston team. 
Official Plays:
Boston/Florida over 5.5 games -115: 3u
Prediction: Boston in 6.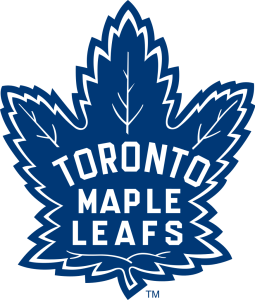 Toronto Maple Leafs (2) vs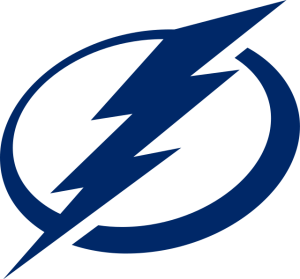 Tampa Bay Lightning (3):
Series Price: Toronto -148 vs Tampa Bay +125
Series thoughts:
This series comes down to two things for me and it's one I will be avoiding the first few individual games. First, the Leafs cannot win a playoff series. They have not won a playoff series since 2004, have lost 10 straight series clinching games over that time, and have epically lost 3-1 series leads to Boston and Montreal over that time as well as a 3-2 series lead to Tampa Bay last year. Something has to give. They see Tampa again this year in a first round matchup after blowing a 3-2 series lead last season losing game 7. This series is a complete toss up for me but I will be pulling for Toronto. You cannot ignore the Leafs playoff history, you simply can't, however, their team is built to win a cup and they made that clear at the trade deadline by going out and acquiring Ryan O'Reilly and Luke Schenn. Both of these pieces are big for this team with the vet presence and grit Schenn brings. This guy has really turned his career around and in my opinion is a true definition of someone who appreciates and values the opportunity he has to play in the National Hockey League. This kid has mother fucking heart and he deserves every dividend he's earned. The Leafs and Lightning met previously this week and Schenn had a really important fight against Pat Maroon in this game. Watch it here:
Schenn really took the fight to Maroon here and for a much smaller guy in Schenn, what he showed in this fight is that this Leafs team has someone who will be going to war for them in this series. Luke Schenn has become one of my favorite players in this league and I am truly hoping to see this move go a long way for them this year. The addition of Ryan O'Reilly brings someone with cup winning experience into the locker room. Ryan O'Reilly took the Blues on his back in 2018-19 leading them to a Stanley Cup win after coming back from Buffalo, and the team being dead last in the standings during the regular season. We all know the Leafs have the skill and talent to win not only this series, but the whole thing, but their leadership and awareness to win and close out a series is what they lack. I really like the Leafs this year. They're not a team I hate because they're from Toronto, and besides John Tavares, they're a team of players I would really love to see make it to the finals. Tampa comes in after playing in three straight Stanley Cup finals, winning two of them. This team continues to perform and will be a very tough test for the Leafs. The one certainty I feel in this series is that both teams will each win two games. This series should go back and forth similar to last year's series and the only way we lose the series bet is if one team manages to win only one game. Getting over 5.5 games at -162 seems low, as I would expect it to be around -180. I would possibly hedge the Leafs 4-1 +750. If the Lightning wind up winning this series 4-1 and cost us our over 5.5 games bet then it is a play I am willing to take on the chin. 
Official Bets: 
Series total over 5.5 games -162: 5u MAX
Prediction: Leafs win 4-2.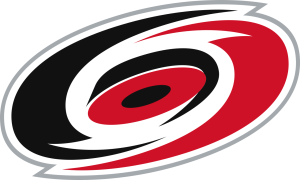 Carolina Hurricanes (1) vs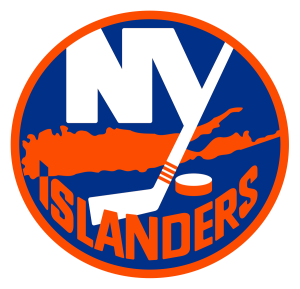 New York Islanders (7)
Series Price: Carolina -186 vs Islanders +151
Series thoughts:
This series will be one of the ones we bet the least. I have a loyalty to the Islanders as a fan and I try to avoid betting on them due to any bias. My belief on this series is that once again, for the second year in a row, the Hurricanes are dealing with a major injury and will affect their ability to win the cup. Andrei Svechnikov tore a ligament in his knee during the regular season and is out for the entirety of the year. Last year Carolina lost Frederick Andersen. The Islanders have been without Mat Barzal since February but will be getting him back for game 1. Barzal's return provides an offensive catalyst this Islanders team has been lacking. Although he;s been there for the past few years and they've still struggled, the addition of Bo Horvat before the trade deadline is the key. Horvat was brought in to provide a spark for this team and he did immediately. Playing with Barzal healthy, Horvat put up over a point per game playing in games Barzal did and you could see the chemistry between the two immediately. This is a series I believe the Islanders can win. The Isles winning will come to their back six. With Sorokin in net, the Isles can win this in a low scoring series. They also don't have to worry about Sorokin's play in the shootout as there will be none. The Islanders back six will need to maintain control directly in front of Sorokin. If they allow Carolina to get behind them inside the circles in front of Sorokin, they're doomed. If the Isles can lock down this area of the ice I believe it will be the Isles series to win. 
Official Bets:
Isles to win series +151: 1u
Prediction: Isles win series 4-3 or 4-2. (This is the least likely of predictions I am comfortable with. Carolina SHOULD win this series, but I think the Isles will catch and surprise them with the return of Barzal)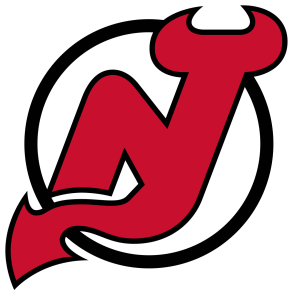 New Jersey Devils (2) vs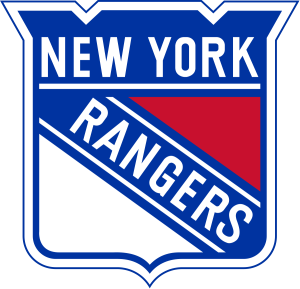 New York Rangers (3)
Series Price: Devils -109 vs Rangers -109
Series thoughts:
Get ready everyone, this series is going to be PHENOMENAL. I honestly cannot say who will win this series because both teams play each other well and bad at the same time, but I am leaning the Rangers. That alone tells me that this series should and will go at least six games putting us on the over 5.5 games played this series. This series will be the heaviest bet we make of the first round and it will be a 10u Max for me. A 10u MAX means you put the absolute biggest amount you are willing to play on one play on this bet. It does NOT mean take out another mortgage, does not mean put yourself in a financial hole, it means assess your bankroll and make the largest bet you feel comfortable making with that. We are here to be as smart as we are to be successful. Betting this series game by game will be tough. We will see some high scoring games, some low scoring games, some overtime games, and possibly even a game 7, with plenty of fights. Here's the advice I can give you: there are Rangers fans in here, and there are Devils fans in here. You are not wrong for betting on your team this series especially with the way this line is priced. These two teams only playing four times in the regular season is bullshit but the Devils won three of them this year. Igor should be the difference maker for the Rangers this series and I worry about that. Igor played all four games against the Devils this year going 1-3 with 13 goals against with games of 4, 3, and 4 goals against. I don't believe Igor has the mental fortitude right now to be the elite caliber goaltender in a series that guys like Vasilevskiy and Fleury have been, but if he can maintain his composure, the Rangers should win this series. The Devils are coming off a record setting year with success that no one predicted before the season. Jack Hughes in my opinion would be the MVP of the season if not for Connor McDavid. The true definition of MVP is most valuable player to a team and putting up 99 points with 43 goals and only losing the division title to an extra overtime loss point by Carolina makes him my true MVP. Hughes elevated his top line with Nico Hischier and Jesper Bratt to career years. Vitek Vancek had a stellar year as well for the Devils going 33-11-4 with a 2.45 GAA. I am telling you all now that this series is going to be the series you want to be focused in on watching every game. I will be taking the Rangers to win this series in my bracket but it's one of the least confident choices I have in terms of series winner. Over 5.5 games however is my most confident bet of the first round and why we are making it a 10u MAX play. Sit back and enjoy this one as a fan of the game and rivalries. Also, if the Rangers and Islanders both win their series, ohhhh boy are we in for one in the second round between them.
Official Bets:
Devils/Rangers over 5.5 games: 10u MAX
Prediction: Rangers in 7.